After visiting the Balanced Rock, the Windows and the Parade of Elephants, I moved on to Delicate Arch. There are trails leading to two different viewing points for this arch. I took the upper, more difficult trail, and took this shot of Delicate Arch and some nearby formations. They all seem to be on top of a ridge.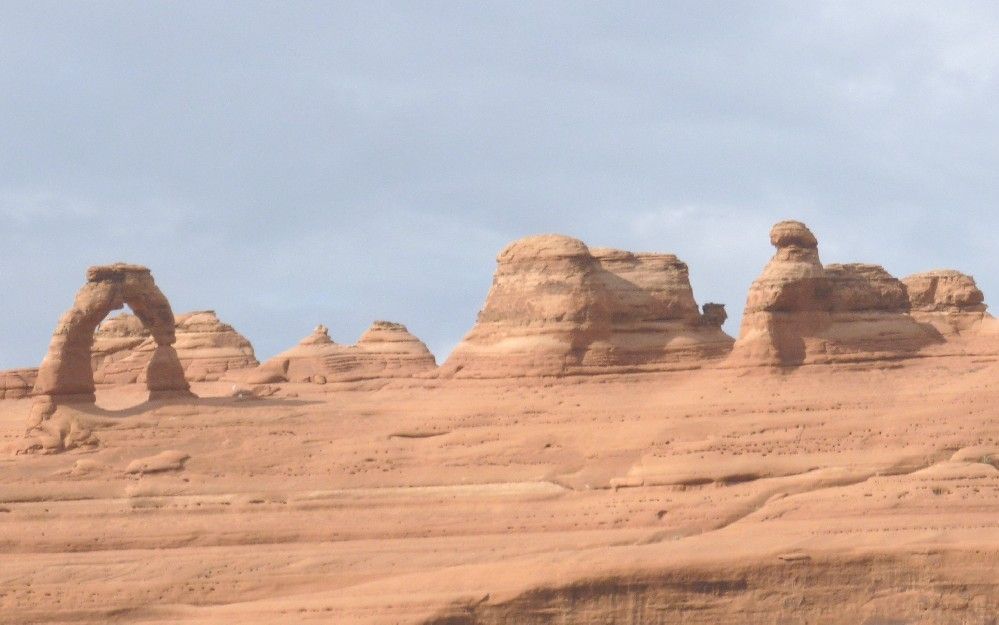 Broken Arch is a short distance from Sandstone Arch. From this angle, I couldn't tell if there really was any break in its structure. I later found
this website
, which includes a picture from the other side.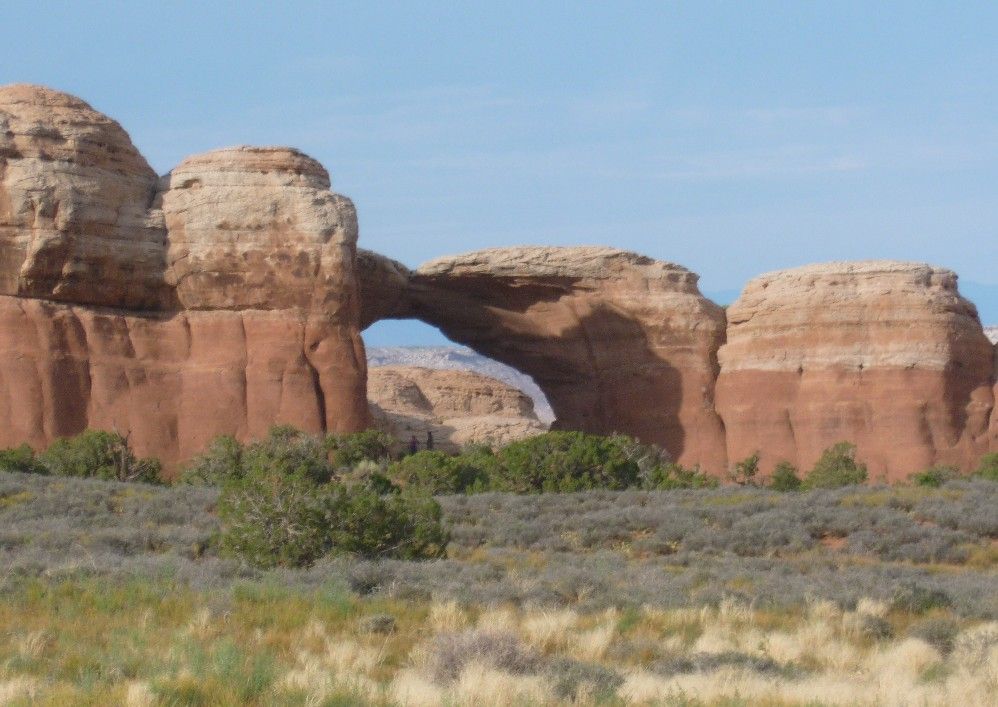 The last arch I was able to photograph is Skyline Arch. There are several others that may be reached by trails leading from the north end of park's main road, but I decided that this would be the last one I had time for.